CUSH is Hiring!
Congregations United to Serve Humanity is looking to hire a dedicated individual to fill the part time role of Administrative Associate for our organization who will report to the CUSH Community Organizer.  CUSH is an interfaith coalition of local congregations collaborating with the public to increase equity and justice in Kenosha through advocacy, education, and empowerment issue actions. We are a nonprofit and a local affiliate of WISDOM, Wisconsin.
Find the full job description and list of application materials HERE.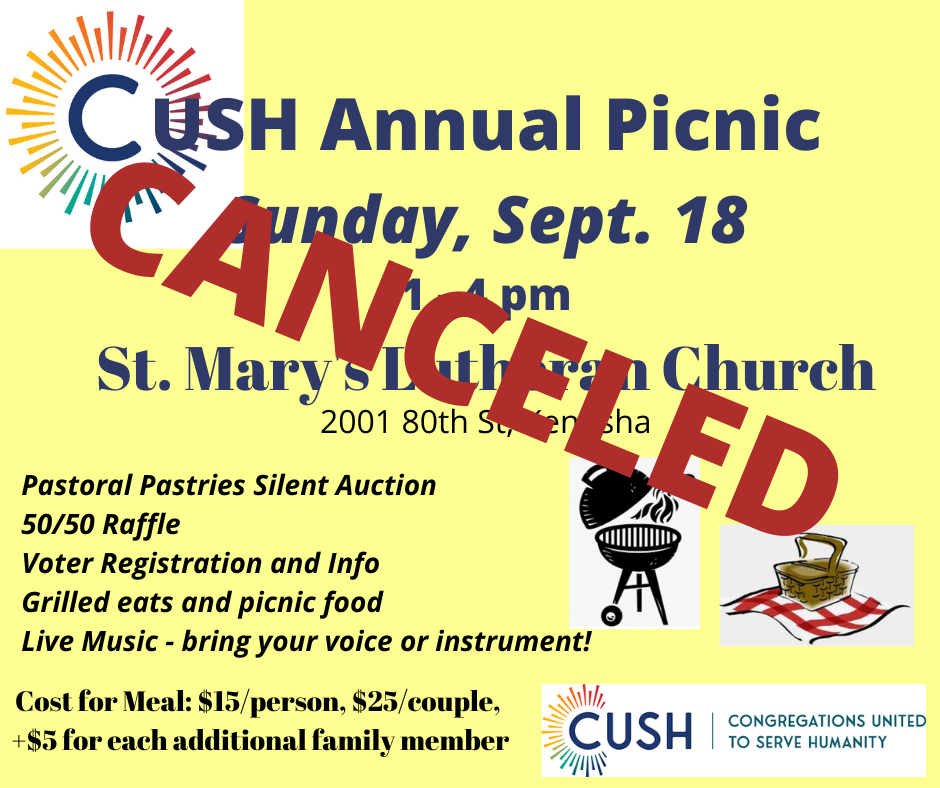 Due to other exciting events happing at CUSH congregations on Sept. 18th, we are canceling our CUSH picnic.  However, we are planning a fun event for later in the fall.  More info to come soon!